Battle of the Sedans: 2021 Hyundai Sonata vs. 2021 Toyota Camry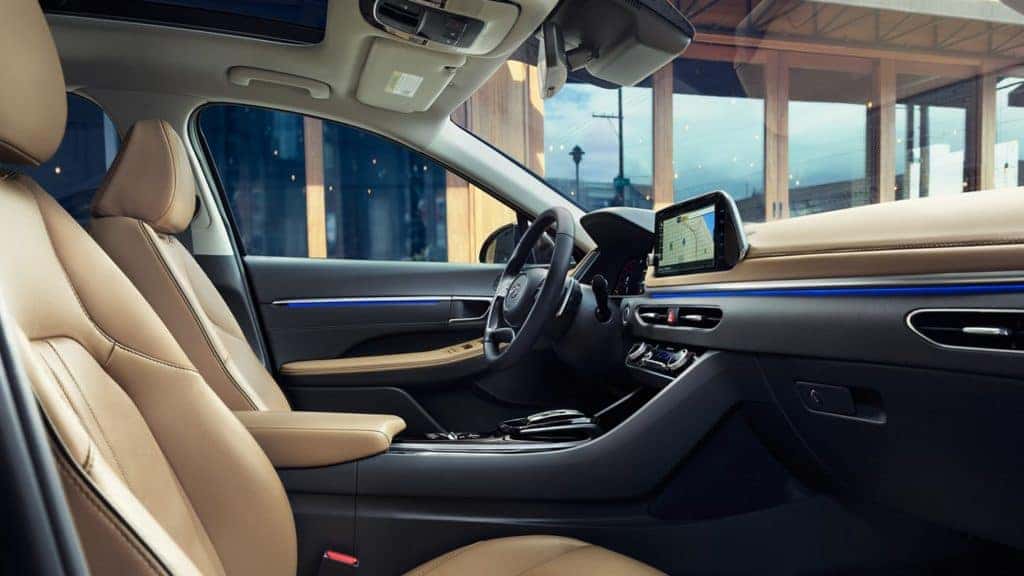 If you're searching for the right midsize sedan to make your daily commute more exciting, then it's time to check out the new Hyundai Sonata. Our Hyundai dealers here at Kendall Hyundai can give you a thorough tour of the Hyundai Sonata and all of its features so you can find the model that suits you best.
We're confident that you'll find the 2021 Hyundai Sonata a preferable option over other competing midsize sedans, such as the 2021 Toyota Camry.
Space
If you're going to jump from a compact sedan to a midsize sedan, then you should be rewarded with plenty of space to enjoy the ride. Plus, your passengers also ought to have plenty of room to stretch out and relax on your travels.
When you choose the 2021 Hyundai Sonata, you certainly won't be short on space. Its roomy cabin creates plenty of space for up to five passengers, offering a total passenger volume of 104 cubic feet. Your passengers will also be happy inside the cabin, thanks to the 46.1 inches of legroom.
On the other hand, the 2021 Toyota Camry may leave you feeling a little cramped for space, as it only offers 100 cubic feet of passenger volume and 42.1 inches of legroom.
Agility
Not only is the 2021 Toyota Camry lacking in terms of space, but it also has some difficulty handling like a smaller car, given its turning radius of 18.7 feet. By comparison, you'll get to experience a truly sporty ride in the 2021 Hyundai Sonata, thanks to its nimble turning radius of 17.9 feet.
Overall, if you want a roomy sedan that can tackle tight corners with ease, your clear choice is the 2021 Hyundai Sonata. Visit our Miami Hyundai dealership today to test drive the Hyundai Sonata and find the perfect model for you!