Hybrid vs Electric
Drivers who are thinking about getting a Hyundai vehicle are always welcome to view our extensive inventory of the latest Hyundai cars online or in-person. In recent years, motorists have become increasingly concerned about the state of the environment and the effect that emissions have on the planet's atmosphere. The Hyundai brand has recognized this growing trend and the carmaker has responded by introducing hybrid and electric automobiles into its impressive lineup.
Hyundai Hybrid Near Miami
If you're wondering, "Is there a Hyundai dealer near me who can explain how a hybrid automobile can help me shrink the size of my carbon footprint?" stop. Being a Hyundai dealer serving Coral Gables, FL and surrounding areas, we'll be happy to explain how a hybrid or an electric car can enable you to limit your impact on the environment.
Hybrid vehicles are outfitted with a gas engine, at least one electric motor, and a battery. While hybrids like the Hyundai Ioniq still consume gas, they use less fuel than their gas-only counterparts to cover the same amount of ground. For that reason, they emit fewer emissions into the atmosphere compared to automobiles that only rely on a combustion engine for propulsion. Depending on the model, the battery in a hybrid automobile is recharged through regenerative braking or by tapping into an electrical power source.
When you contact our Miami, FL Hyundai dealership , we'll tell you that all-electric vehicles are powered by a battery exclusively. This makes EVs even more eco-friendly than hybrid alternatives. Because they're only powered by electricity, EVs produce zero emissions. You can recharge the battery in an electric vehicle using an outlet or a charging station.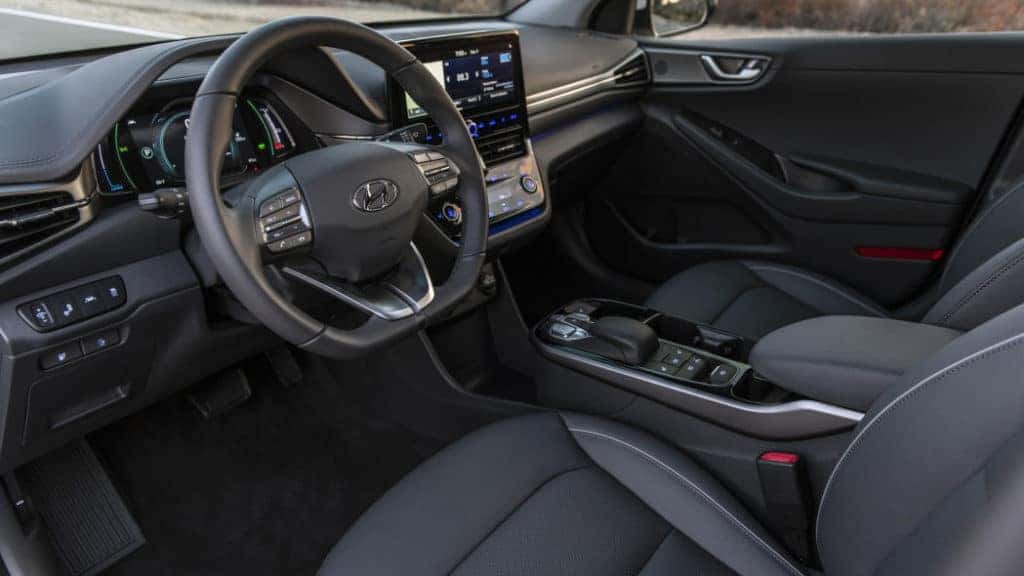 Kendall Hyundai
As you explore the Hyundai brand's lineup, you'll come across compelling hybrid and electric vehicles, including the Hyundai Ioniq and the Hyundai Sonata. It wasn't long ago that the options available to eco-conscious drivers looking for an alternative to a gas-only car were limited to body styles like sedans and hatchbacks. Now, select SUVs are also offered in hybrid or all-electric variations. For example, the Hyundai Kona is a Hyundai SUV that is available as a capable EV.
If you want to learn more about hybrid and electric vehicles manufactured by the automaker we're proud to represent, we encourage you to give us a call, send us a message, or stop by Kendall Hyundai today.