What to Expect from a Great Car Dealership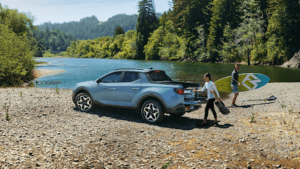 Buying a new car should not be a daunting experience but an exciting one. However, sometimes we come across those dealerships that make car-buying feel like a chore. At Miami's Kendall Hyundai, we recognize the importance of getting a new car and take pride in going the extra mile with a first-class shopping experience that will leave you confident about the road ahead.
But what makes a good car dealership, and what should you look for? Here's what you can expect from a great car dealership so that you can feel assured you are making the best choice for yourself and your family. 
Credibility and Reputation
Any dealership can build a reputation, but what matters the most is how good that reputation truly is. Choosing the right vehicle is easy when you find the right dealership. It is essential to do the research to find a credible dealership with a positive reputation to establish a level of trust from the start. 
A good dealership consistently delivers a great experience from when you first walk onto the lot to the moment you drive off in your shiny new vehicle. On the other hand, a great dealership takes it to the next level and continues to provide top-rated customer service beyond just the initial vehicle purchase. This includes anything from servicing your vehicle to trading it in. 
Hands-On Experience
A hands-on experience should influence a stress-free environment so that you can rest easy knowing you're in good hands. If you already have an idea of what kind of car you're looking for, it can help save time to reach out to the dealership beforehand so they can prepare. A great dealership will have the vehicle you are shopping for ready to go for a test drive the minute you pull onto the lot.
During the vehicle tour and test drive, the dealership team will point out all key features of the vehicle and place extra emphasis on those that will help aid your lifestyle. Maybe you have an active lifestyle and enjoy going on kayaking trips. Their team will focus on those vital features that will elevate your busy lifestyle and demonstrate the vehicle's capabilities.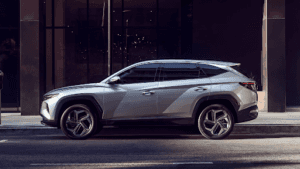 Convenience and Welcoming Hospitality
Nowadays, most dealerships have a waiting lounge paired with available on-the-go snacks and refreshments to make the buying experience more comfortable. And some even have a full-service cafe, free Wi-Fi, and television. Talk about premium hospitality!
When you are car shopping, your experience at the dealership can make or break the deal for you. If the dealership is willing to invest in your overall experience by making you as comfortable as possible, they should be at the top of your list. The buying process can sometimes take a few hours, so sitting back and relaxing and enjoying some amenities with a cold beverage doesn't hurt. 
Impressive Perks
The best dealerships take care of their customers from start to finish and beyond. Many provide perks that will help transform the overall riding experience. Don't be afraid to ask for any free bonuses included with purchasing from their dealership.
Some of these impressive perks include, but are not limited to, free car washes, free basic maintenance services such as oil changes and tire rotations, or pick-up and drop-off services. If you are getting your car serviced at the dealership, they might provide you with a loaner car to help you get from point A to point B until your vehicle is ready for pick-up.
Plays an Active Part in the Community
A dealership that is active in its community cares about its residents. Some dealerships give back to the neighborhood in support of a brighter and better future for everyone. They recognize that there is a whole world outside their doors, and there are more important things than cars. 
Whether it is sponsoring a major community event or hosting the next neighborhood potluck, they do their best to support important local charities and causes. 
About Us
It's good to remember that the lowest price does not always mean the best deal. It comes down to the bigger picture and whether you are truly getting the best bang for your buck.
Our team at Kendall Hyundai in Miami is committed to helping our friends, family, and neighbors find the car of their dreams with the best deal. Visit us to learn more about our quality collection of innovative vehicles because you deserve only the best. Get a start on the car-buying process by reaching out to our friendly sales team and scheduling your test drive today!